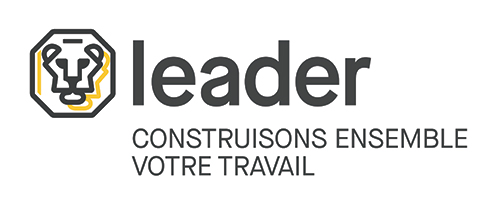 Contact info
53 BIS PLACE MAX LEJEUNE 80100 ABBEVILLE
48 PLACE JEAN JAURÉS 80130 FRIVILLE ESCARBOTIN
Contacts
CHRISTOPHE DUCRET
DIVISION MANAGER
+33 (0)3 22 20 10 60 / +33 (0)6 22 00 07 46
LUDOVIC PLATEL
BRANCH MANAGER
+33 (0)3 22 61 25 40
AMANDINE RETEL
HEAD OF RECRUITMENT
+33 (0)6 40 09 65 97
CAROLE GELÉ
HEAD OF MANAGEMENT
+33 (0)3 22 20 10 60
NOÉMIE PRUVOT
HEAD OF RECRUITMENT - CONSULTANT
+33 (0)3 22 61 25 40
JUSTINE BOVIN
HEAD OF RECRUITMENT
+33 (0)3 22 61 25 40
CLAIRE AMOURETTE
HEAD OF RECRUITMENT
+33 (0)3 22 20 10 60
LISA MAGNIER
BRANCH ASSISTANT
+33 (0)3 22 20 10 60
Key figures
Revenue : 563M€
–          More than 660 permanent staff,
–          More than 60,000 temporary staff supported,
–          More than 170 employment and temporary employment agencies in France and Europe
Human Resources services: Employment and Temporary Employment Agencies, Permanent Contracts, Professional Integration, Recruitment Agency, Hosted Solutions, Digitization, Training Organisation and Consulting Agency.
Revenue: €563 million (2020)
Employees: Number of permanent employees:
– 550 permanent employees in France
– 650 in France and abroad.
Overview
A strong player in employment since 1992
Human resources services: employment and temporary employment agencies, C.D.I., professional insertion, recruitment agency, hosted solutions, digitalization, training organization and consulting firm.
Certification
Groupe Leader is the sector leader in employment, with an ISO 26000 rating of Exemplary (international standard for sustainable development). This result reflects the group's commitment and its practical implementation of corporate social responsibility policies.
Groupe Leader has also achieved the EcoVadis GOLD rating, placing the group in the TOP 1% of companies from all sectors.
Groupe Leader's agencies are also ISO9001 and OHSAS18001 certified by AFAQ/AFNOR.