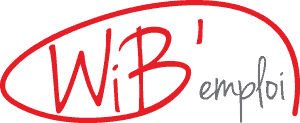 Contact info
1 voie Abbé Pierre 76260 EU
+33 (0)2 27 28 27 30
Contacts
Yves Ruellan
Managing Director

Hélène Legay
Deputy Executive Director

Claire Martin
Manager of WiB'emploi EU
+33 (0)2 27 28 27 30
Mélissa Macquet
Manager of WiB'emploi Dieppe
+33 (0)2 35 04 85 00
Virginie Hénin
Manager of WiB'emploi Friville-Escarbotin
+33 (0)3 22 30 95 65
Paméla Delcourt
Manager of WiB'emploi Amiens
+33 (0)3 22 40 33 70
Audrey Roix
Technical and Operational Manager Techni'WiB
+33 (0)6 44 26 46 88
Marie-Line Houlé
DEV'RH HR Consultant
+33 (0)2 27 28 26 00
Overview
WiB' & Co, your local partner in comprehensive skills management.
WiB'emploi, for management and representation of temporary staff
DEV'RH, for your human resources development projects
Techni'WiB, for skills retention through permanent contracts for employability purposes.
Saisoneli, for management and representation of seasonal workers.
Overcoming new challenges has been our motto for many years now.
Our aim is to continue to Pool Our Talents to provide tailored solutions that reflect the uniqueness of each of our clients.
Skill: our guiding principle.
A skill has a life cycle, and that's why we've developed our strategy around its temporary nature!
Our teams' objectives are to Analyse, Supply, Manage and Develop skills.
Our added value:
A comprehensive view of skills
A single contact person for each need
An in-depth knowledge of the local economic fabric
A close relationship with the Hauts de France and Normandy regions
A dynamic and multi-disciplinary team at your service
The skill at the heart of your projects
Lines of Business / areas of expertise
Service providers
And/or areas of expertise: Human Resources – Human Capital – Employment – Professionalisation – Training – HR Consulting – Career Management – Permanent/Temporary/Seasonal Contract Recruitment
Certification
WiB'emploi = ISO 9001:2015
DEV'RH = QUALIOPI-certified in the categories: Training and Skills assessment